How to Add Virtual Tours to MLS (Multiple Listing Service)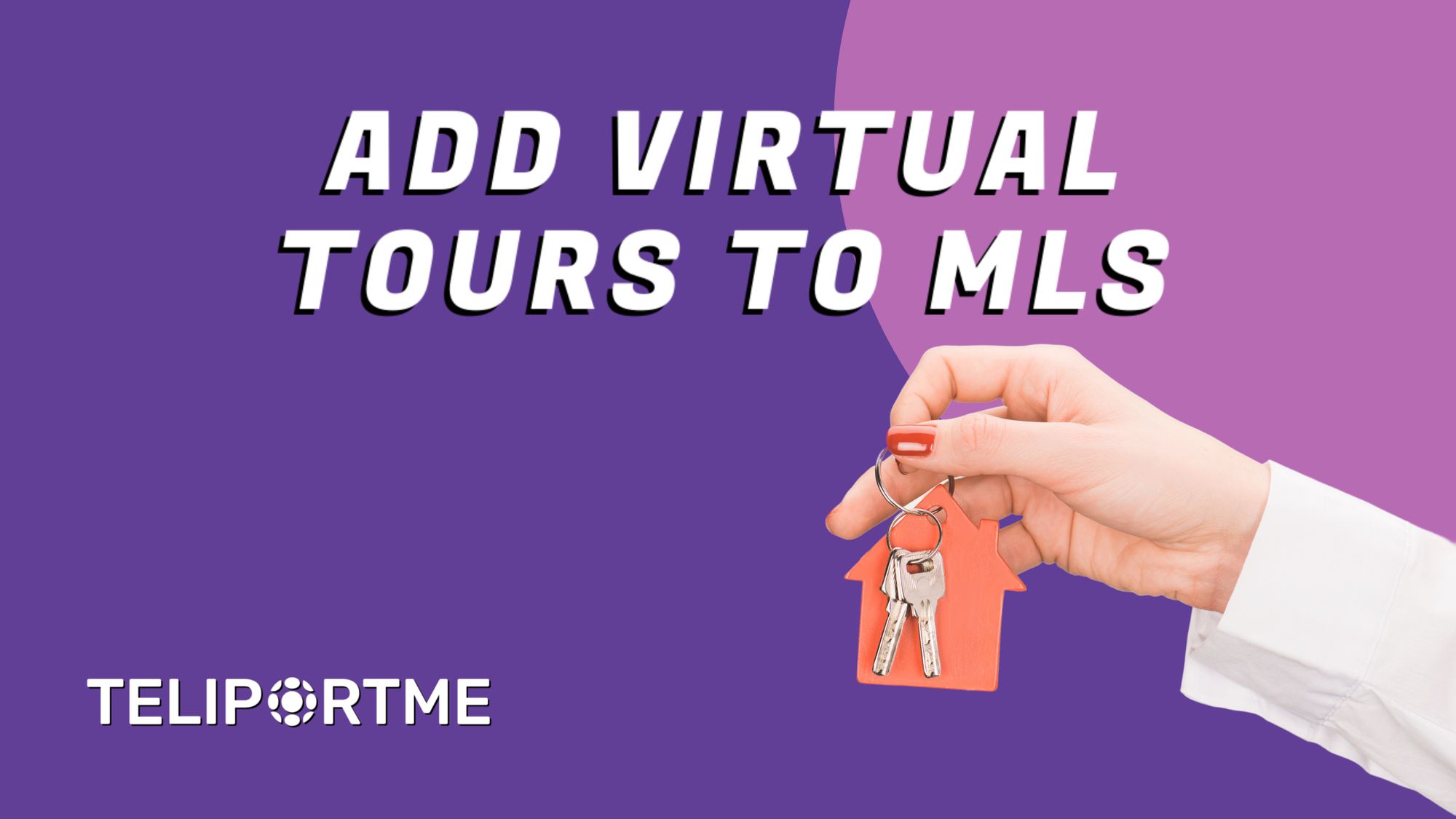 ---
In this article, we'll cover the step-by-step process of incorporating virtual tours into the MLS platform. By following these guidelines, you'll be able to enhance your property listings and maximize your chances of securing successful sales.
If you're just beginning your journey in the industry and this is your first Multiple Listing Service experience, fret not! We're here to guide you and provide a clear and thorough explanation of all the essential aspects you need to understand.
Below, you'll find a detailed index of the topics we'll cover:
Index
Intro
What is a 3D Virtual tour?
What to Know About the Multiple Listing Service
Benefits of Incorporating Virtual Tours on MLS
Does MLS have special branding requirements for active listings?
How to Create a Virtual Tour for MLS
Intro
If you're a real estate agent, you know how demanding clients can be. They expect a hassle-free experience, personalized attention, and a carefully curated list of properties that precisely match their criteria. Some of your previous clients might have even anticipated a truly unrealistic level of service— as if the perfect options should be presented to them on a silver platter.
While we can't conjure up properties on a literal silver platter, we can equip you with the tools and strategies needed to manage these expectations while delivering an exceptional and personalized experience.
With virtual tours integrated into the MLS (Multiple Listing Service), you can showcase your commitment to surpassing client expectations while building trust and establishing yourself as a forward-thinking and tech-savvy real estate professional.
What is a 3D Virtual tour?
You know how you can wander around imaginary worlds in video games? Well, a 3D virtual tour is like that, but for real places.
The most common name for a 3D virtual tour is a 360 virtual tour, but you may have heard many different names thrown around— 3D tour, three-dimensional virtual tours, 3D virtual walkthrough, digital walkthrough, 360 virtual tour, immersive experience...they're all pretty much the same thing.
These terms are used interchangeably and essentially refer to the concept of experiencing and navigating a three-dimensional space without actually being there in real life.
The thing that makes 3D walkthroughs particularly powerful is their interactive nature. Viewers can navigate through spaces by moving in any direction and zooming in or out. Sometimes, users are also able to interact with objects within the environment.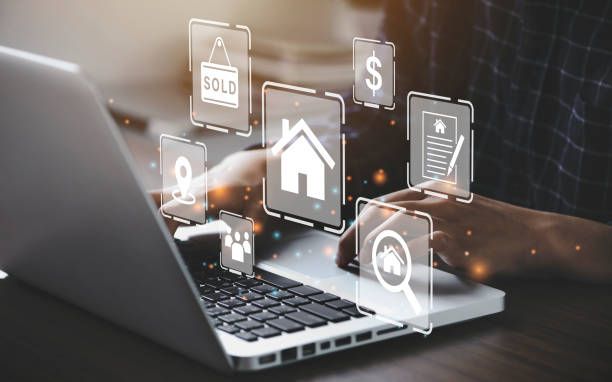 What to Know About the Multiple Listing Service
The primary purpose of the MLS system is to streamline the property search process. Buyers, sellers, and agents in the real estate market can search for properties based on specific criteria, such as location, price range, number of bedrooms, and other important factors. By utilizing the MLS, real estate professionals can provide their clients with accurate and up-to-date information about available properties, ensuring a smooth and informed buying or renting experience.
It is important to recognize that renowned real estate platforms like Zillow, Realtor.com, Redfin, Homes.com, and Trulia heavily rely on the MLS as a primary source of property information.
Considering this, integrating a virtual tour into your MLS listing can yield significant benefits.
Benefits of Incorporating Virtual Tours on MLS
Increase qualified leads: Adding a virtual walkthrough to your property website will increase qualified leads. By providing a comprehensive virtual experience, sellers can filter out individuals who may not be genuinely interested, saving time and costs associated with unnecessary in-person visits.
Boost engagement: The evidence is clear— listings with both photos and a virtual tour are twice as likely to generate interest. Since virtual tours engage potential buyers at a higher level compared to traditional listings, this heightened engagement results in a surge of inquiries, showings, and offers.
Expand reach and accessibility: Sight-unseen real estate purchases are becoming increasingly common, particularly in competitive markets and highly desirable locations. A 3D tour solution can facilitate this by allowing remote buyers to explore your property online.
Maximize advertising and promotion: It's crucial to leverage effective advertising campaigns and online ads, including links to listings and high-quality tours of homes. Promote your property across social media channels like Facebook, Twitter, Instagram, and LinkedIn. Utilize local publications to expand visibility.
These are just a few ways that immersive experiences can help you make more sales. If you'd like to explore this topic further, we suggest this helpful article.
Does MLS have special branding requirements for active listings?
Yes.
To ensure a beneficial experience for potential buyers, MLS platforms emphasize the property rather than specific agents or companies. Consequently, MLS imposes restrictions on branding elements within virtual tours.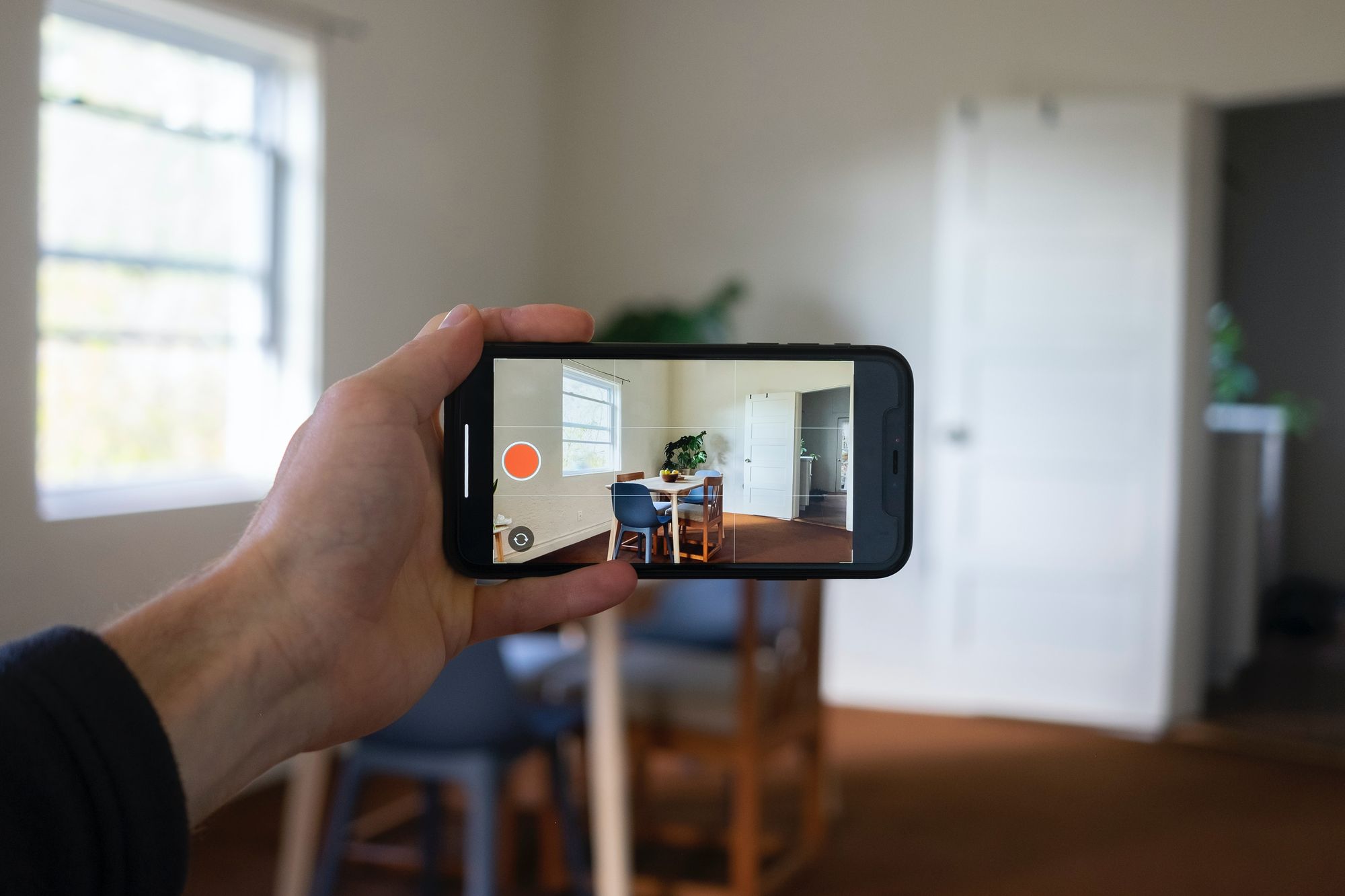 How to Create a Virtual Tour for MLS
TeliportMe enables users to create MLS-compliant 3D home tours.
Obviously, you may want to add branding to your virtual tours for use on your own website or other platforms, but the great thing about TeliportMe is that it automatically removes any branding or non-compliant features when you create your MLS virtual tour link.
Follow these simple steps to add virtual tours to MLS with TeliportMe.
STEP 1: Create an account.
If you're not ready to take the plunge just yet, it's worth noting that TeliportMe provides an unlimited free trial, which allows you to create your own virtual tour and explore all the features without any obligation to provide credit card information. However, keep in mind that you won't be able to publish your tour until you're ready to commit.
Alternatively, if you're certain you need a virtual tour solution, you can find detailed pricing information here. We highly recommend the Essential Plan for real estate agents, as it provides an unlimited number of virtual tours. However, for those aiming to truly impress their clients, take note that the Business Plan offers a variety of features beyond the Essential Plan, such as 3D Dollhouse and Magic Embed options.
Step 2: Log in to your account.
STEP 3: Begin creating your virtual tour by clicking "Upload Panorama". If you have already created a tour, skip to Step 5.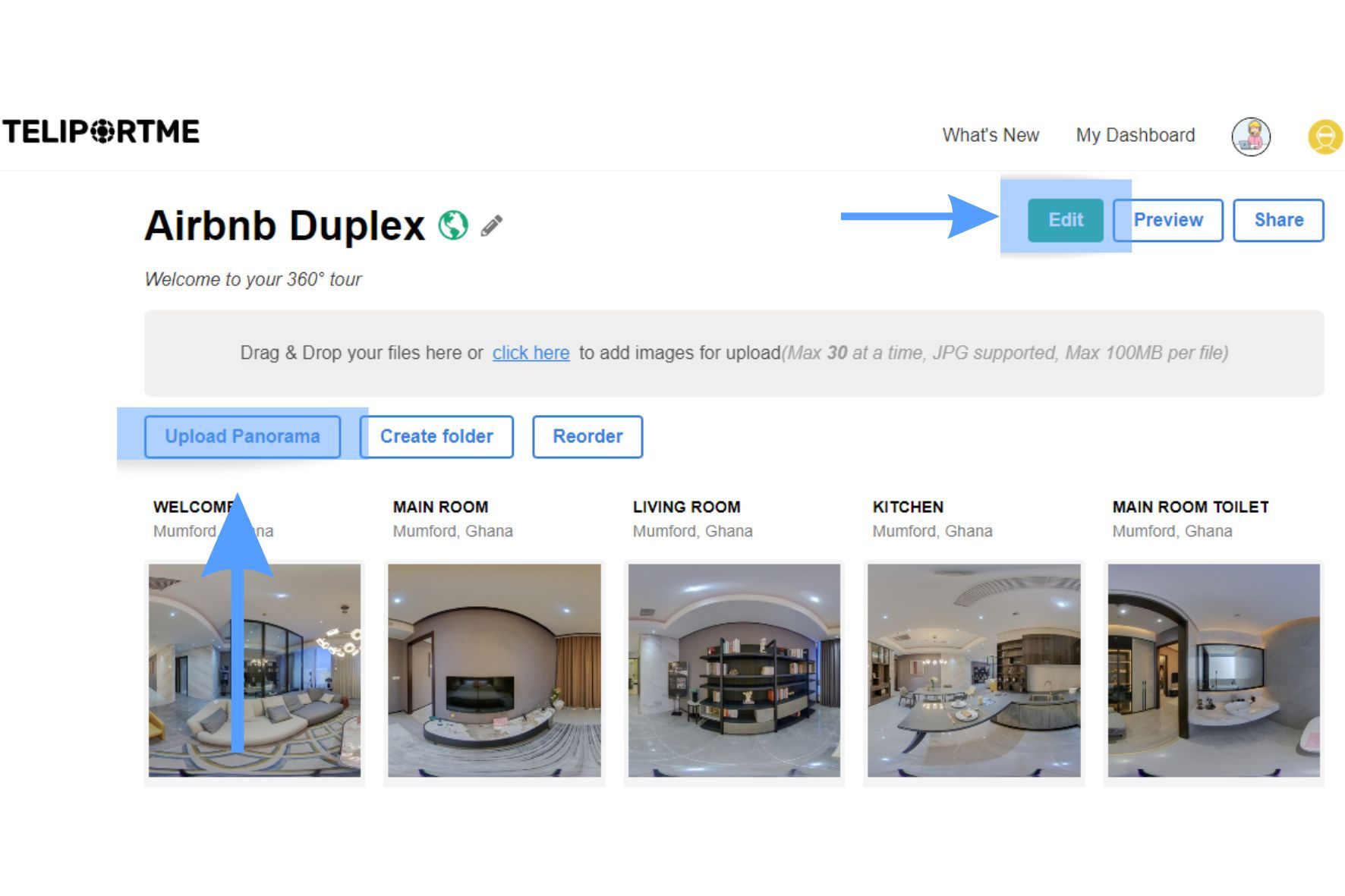 STEP 4: You can customize and make your virtual tour more immersive by clicking "Edit".
STEP 5: Once you're done editing, click "Share". Remember to select the MLS option.
*Note that selecting "Custom Domain" at this stage will give you a link that removes TeliportMe's branding within the link. For example, selecting Custom Domain will convert the shareable link from www.teliportme.com/virtualtour/tourID to www.tours.mydomain.com/tourID, where mydomain is any domain you prefer. You can find more information on setting up a Custom Domain here.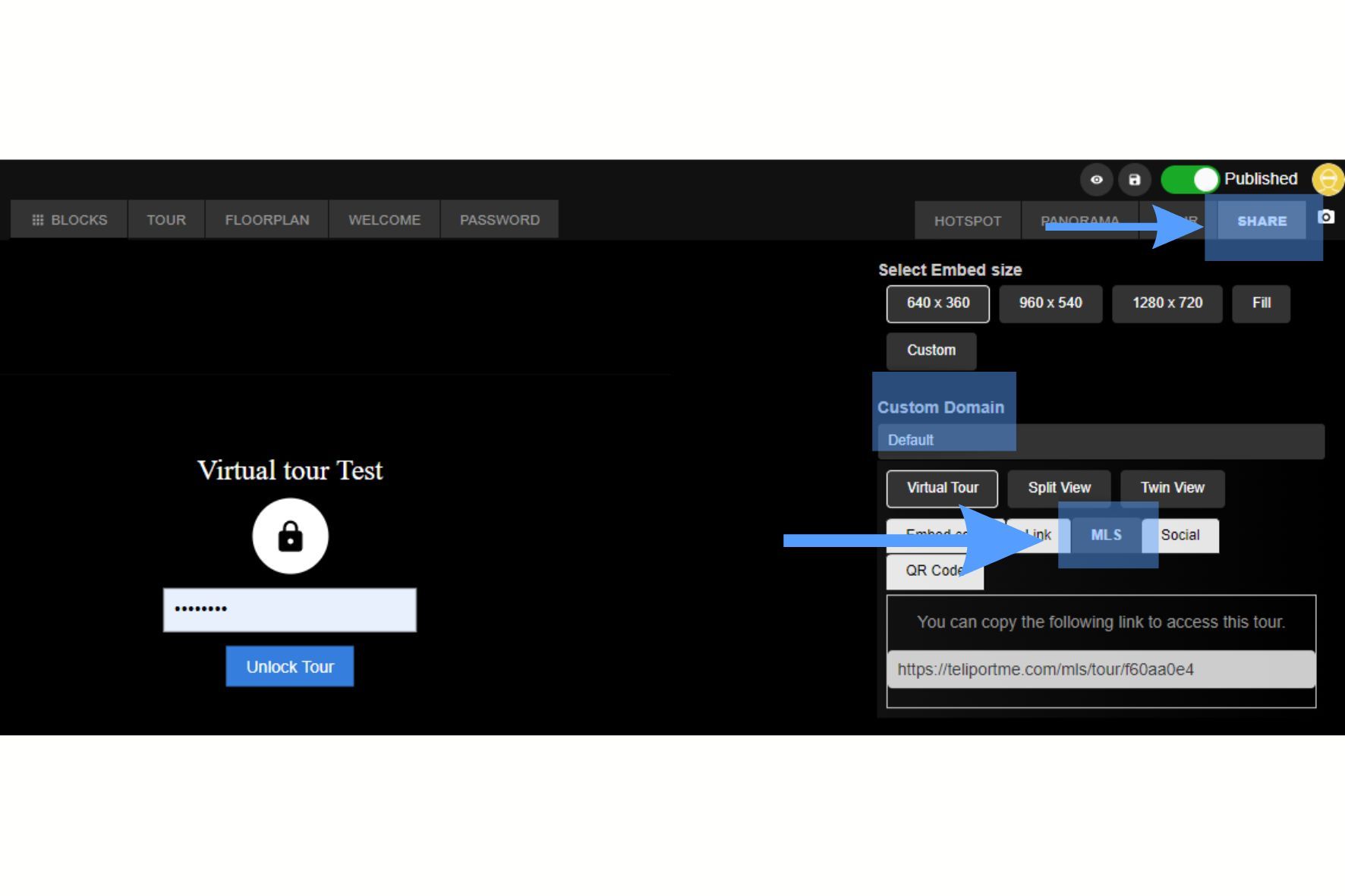 STEP 6: Copy and paste the link on the MLS website.
Final Thoughts
The MLS remains the most accurate and up-to-date method for discovering properties for sale in most locations. And, since popular property listings websites like Zillow, Trulia, and Redfin rely on MLS data, it's essential to optimize your MLS listing.
Rated #1 Virtual Tour Software in 2023
Start an Unlimited Free Trial with TeliportMe
Start Free Trial