How Virtual Tours Help You Decide on the Dream House
Embark on a thrilling house-hunting journey with the mighty 360 virtual tours! Unleash the advantages of virtual tours that save you time, effort, and elevate your prospects of finding your dream home.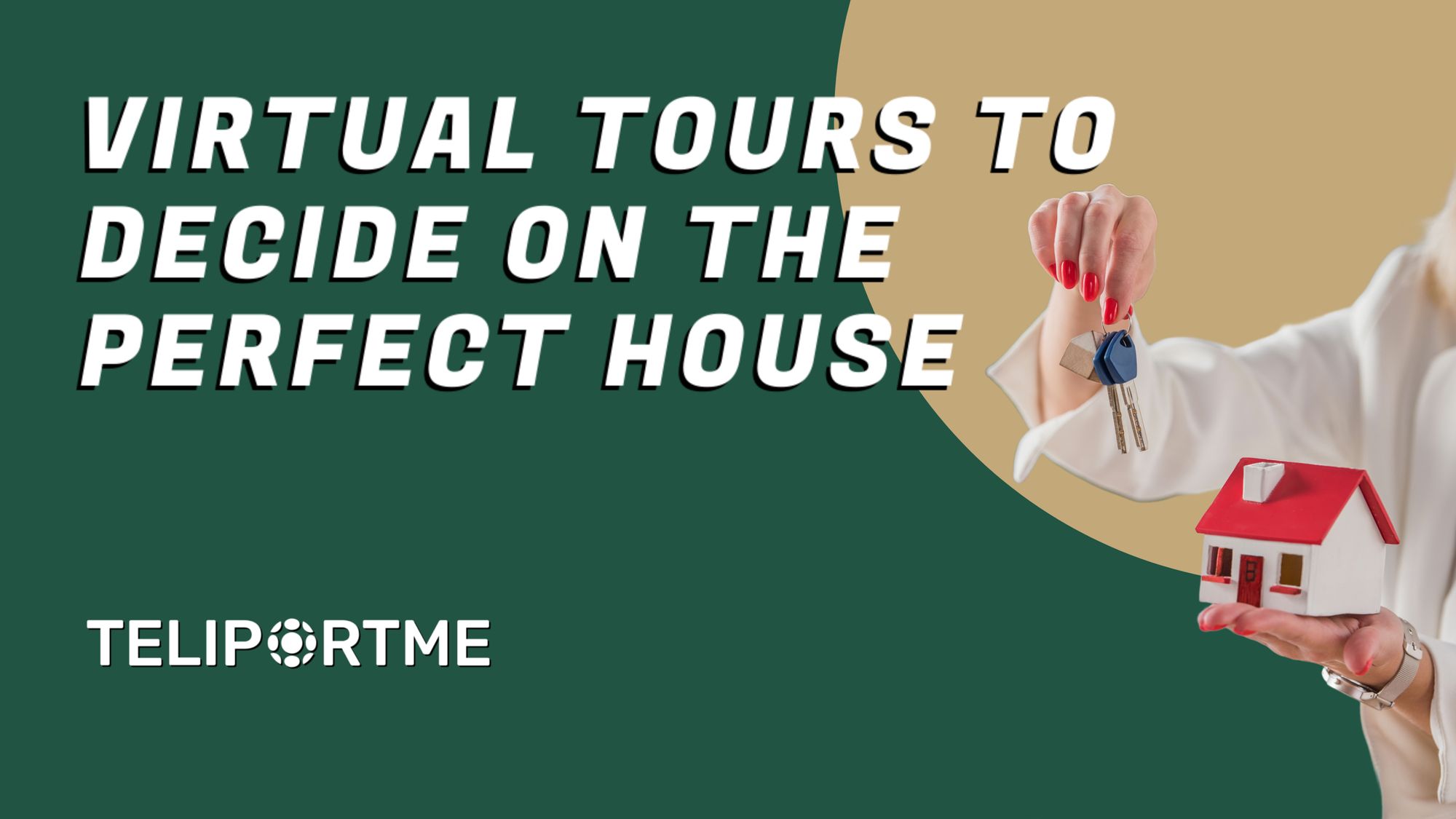 By Dahiana Gutierrez
---
House hunting can be an exciting but an overwhelming process. It involves countless hours of researching, scheduling and visiting properties, and making important decisions. With numerous properties to consider and factors to weigh, it can be challenging to find the perfect house that meets all your requirements.
However, thanks to advancements in technology, virtual tours have become a game-changer in the real estate industry, and Teliportme are at the forefront of this innovation.
In this blog, we will explore how Teliportme can help you decide on the perfect house, from the convenience and time-saving benefits to the immersive experience and customizable features, making your house-hunting journey more efficient and enjoyable.
Index:
Convenience and Time-Saving
Realistic and Immersive Experience
Customizable Features
Detailed Exploration and Comparison
Flexibility and Accessibility
Enhanced House Hunting Experience
Final thoughts
Convenience and Time-Saving:
One of the biggest advantages of virtual tours is the convenience and time-saving they offer. With traditional apartment hunting, you need to physically visit each property to get a sense of its layout, design, and features.
This can be time-consuming, especially if you are searching for homes in different locations or have a busy schedule. Virtual tours allow you to view multiple properties in a short amount of time, without leaving your home. You can simply browse through virtual tours of various homes, eliminating the need for multiple visits to different locations.
This saves you time and effort, making your house-hunting process more efficient and convenient.
Experience a real estate virtual tour right here – and explore a building in a lightning-fast 10 minutes or less!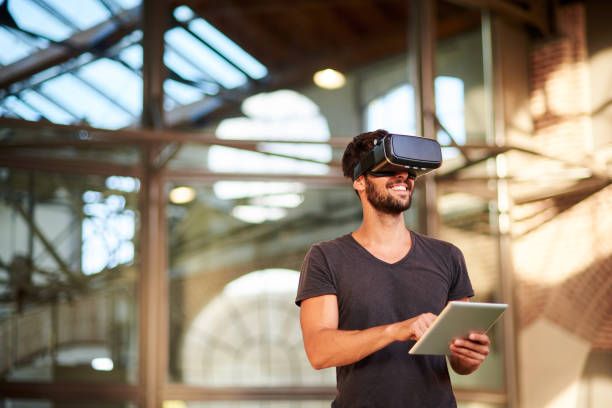 Realistic and Immersive Experience:
360 virtual tours provide a realistic and immersive experience that goes beyond static images or videos. These tours allow you to virtually walk through an open house, exploring it from various angles and perspectives. You can 360 pan, tilt, see a floor plan and zoom to get a comprehensive view of the house, just as if you were physically present.
This level of virtual interactivity gives you a better understanding of the layout, flow, and overall feel of the property, providing a more realistic experience compared to traditional photos or videos.
3D Virtual tours also allow you to experience the property's ambience, lighting, and spatial proportions, providing a more authentic sense of the house's atmosphere.
Floor plans and 3D Dollhouse:
Virtual tour Software like Teliportme offers customizable features that cater to your specific preferences and requirements. You can customize the virtual tours for real estate according to your needs, such as focusing on specific rooms, features, or areas of the building that are important to you.
You can also view the virtual tours in different modes, such as 3D dollhouse view, or floor plan view, to get a better understanding of the property's layout and design. Teliportme also allows for virtual staging, where you can visualize how the property could look with different furniture arrangements or decor styles.
These customizable features enable you to personalize your virtual tour experience and evaluate the property based on your unique preferences.

Detailed Exploration and Comparison:
Virtual 360 tour to explore properties in depth! Get a close-up look at various features and amenities; from kitchens to bedrooms, bathrooms and more. You can examine the size, design and functionality of each room while learning more with detailed annotations, descriptions and interactive elements.
This allows you to make a thorough evaluation of the house's features and compare different properties side by side. You can easily switch between 3D tours, making it convenient to compare multiple homes and narrow down your choices based on your preferences and requirements.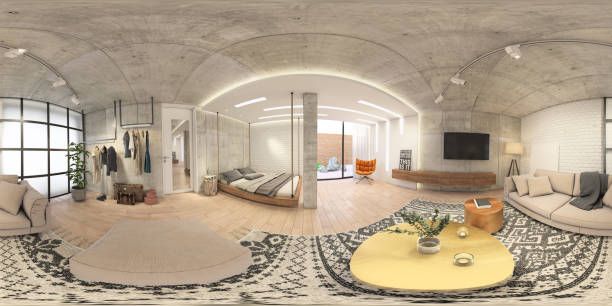 Flexibility and Accessibility:
Another significant advantage of 360 tours is their flexibility and accessibility. You can access virtual 3D tours anytime, anywhere, as long as you have an internet connection and a compatible device. This means you can explore residences from the comfort of your home, office, or even while on the go. Virtual tours are accessible on various devices, including laptops, smartphones, and tablets, making them convenient and user-friendly.
In addition to being incredibly convenient, 360 virtual houses offer a great solution for those with physical disabilities or limitations; allowing them to explore and navigate properties without needing to physically visit.
This can provide immense relief to those who would otherwise face difficulties getting to the property in person and eliminate the need for excessive traveling or visits.
This flexibility allows you to explore flats at your own pace and convenience, without being restricted by time or location. You can revisit 3d real estate virtual tour multiple times to further evaluate properties, share them with family or friends for feedback, or consult with your real estate agent for expert advice.
Enhanced House Hunting Experience:
Have you ever visited a property in person only to realize it doesn't meet your expectations based on the photos or descriptions? With 360 virtual tours, you can get a more accurate representation of the property before scheduling an in-person visit. This helps you filter out properties that don't meet your criteria, saving you time and effort in visiting properties that are not suitable for you.
Furthermore, 3D tours also allow you to involve other stakeholders in your decision-making process. Whether you're buying a house with a partner, family member, or friend, virtual tours can be easily shared with them with a QR or link on Whatsapp, allowing them to virtually explore the property and provide their input.
This collaborative approach can help you make more informed decisions as you can gather feedback from multiple perspectives and ensure that everyone involved is on the same page.
In addition, Teliportme can also be a valuable tool for real estate agents and sellers. Real estate agents can use Teliportme software to efficiently showcase multiple condominiums to their clients, saving time and resources in organizing physical visits.

Final thoughts:
In conclusion, 3D tours, especially 360 virtual tours, have revolutionized the way we explore and decide on the perfect house. They offer convenience and time-saving, providing a realistic and immersive experience that allows for detailed exploration and comparison of properties.
They are flexible, accessible, and inclusive, providing opportunities for individuals with physical limitations and enhancing the overall house-hunting experience. Whether you are a busy professional, a remote homebuyer, or someone with accessibility needs, virtual tours can be a valuable tool in your house-hunting journey.
Next time consider leveraging the power of virtual tours. So why wait?
Start exploring real estate virtual house today and find your dream home with ease!