How Virtual Tours Boost SEO for Your Website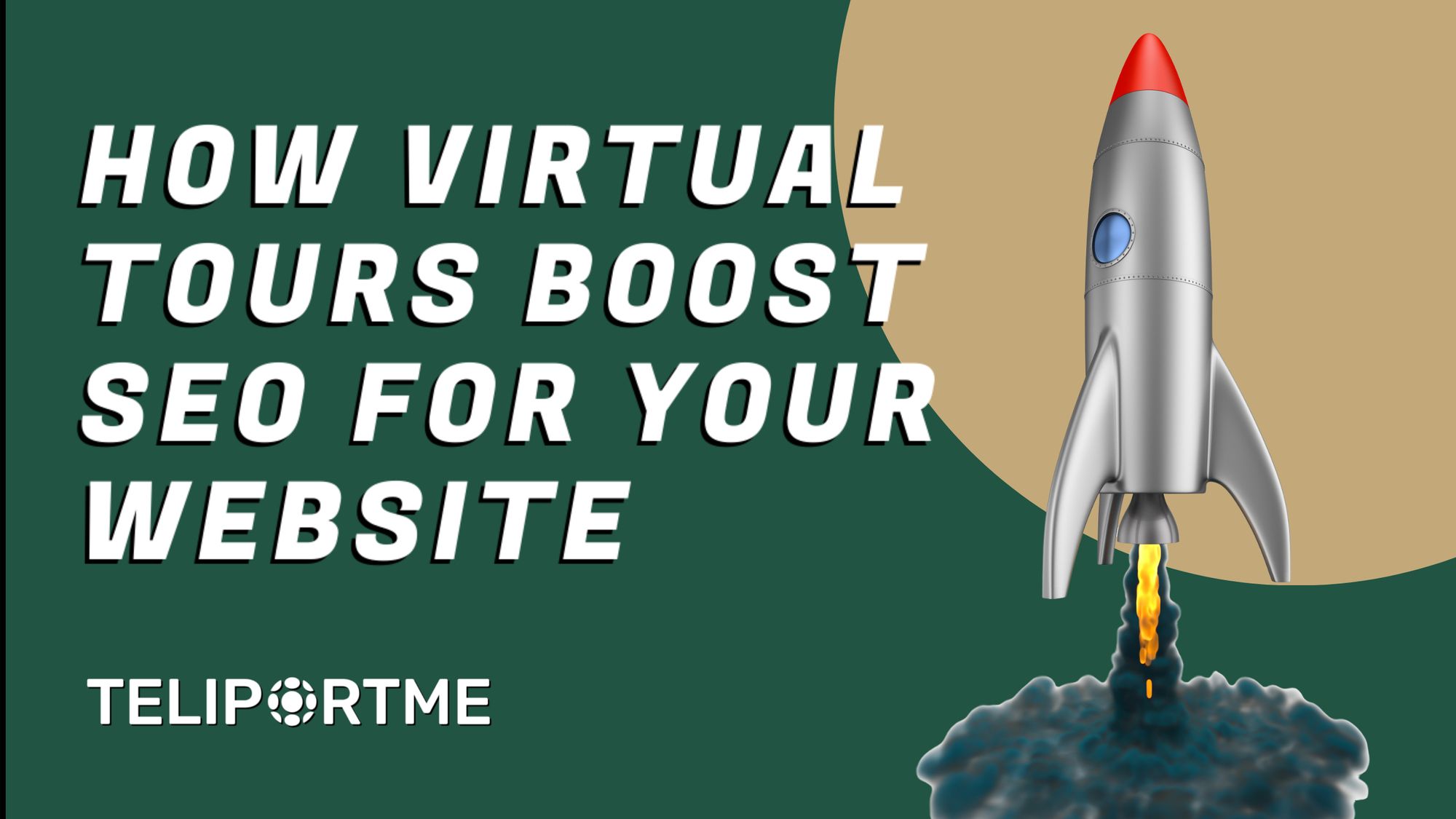 You've poured your heart and soul into creating an amazing website— a digital masterpiece that would impress the toughest critic, leaving them in awe. But wait, what's that?
Crickets chirping.
Yes, it's the sound of ✨absolutely nothing✨ because your site isn't reaching your target audience.
Despite all the hard work, your website is a ghost town in a vast digital desert— and it's enough to make even the most patient person want to scream.
Fortunately, virtual tours can exponentially boost your website's SEO and help generate more organic traffic. In this article, we'll explain why Google's SEO algorithm likes immersive experiences so much and why more business owners should leverage the power of this innovative tool.
What is a virtual tour?
Virtual tours have many names—digital tours, online tours, panoramic tours, 360 tours, 360-degree tours, 3D tours, immersive experiences...the list goes on!
They all essentially mean the same thing.
A virtual tour is like a magic window that lets you peek into a place from every angle. This immersive and interactive experience uses high-quality images that allow you to explore a space as if you were actually at a physical location.
Some even involve virtual staging. This involves furnishing an empty space with computer-generated (3D rendering) furniture to create a realistic representation of a place.
What is SEO?
SEO, short for Search Engine Optimization, is all about making your site irresistible to search engines like Google.
Improving search engine visibility involves optimizing your website's structure, sprinkling it with strategic keywords like digital confetti, creating captivating content that engages your audience, and building a network of powerful backlinks that scream, "Hey, search engines—look at me—I'm kind of a big deal!"
What are the most important SEO ranking factors?
It's important to think of SEO like a chameleon that is constantly changing to match its environment. Just when you think you've cracked the code, the digital landscape goes, "Hold my coffee," and changes the rules of the game.
That said, there are certain factors that the algorithm has always valued.
If we had to pick the most important factor in SEO, it would be content. High-quality, relevant, and engaging content is the backbone of a successful SEO strategy.
Search engines strive to provide users with the best possible answers to their queries, and content is always going to play a crucial role in delivering that value. Well-crafted content that meets the needs and expectations of users not only attracts organic traffic but also encourages engagement, social sharing, and the acquisition of authoritative backlinks— all of which can further amp up your ranking in Google's search results.
Another factor that Google takes very seriously is dwell time.
Think of dwell time as the love affair between users and your website. When visitors stick around longer, it's like they're saying, "Hey, this place is pretty awesome!" Search engines, being the matchmakers they are, take notice of this affectionate bond. They see that users are captivated by your content, and that can give your search engine rankings a sweet boost.
How do virtual tours effectively address the most important SEO ranking factors?
Out of all types of content, expert digital marketers say that virtual tours generate the best results for their businesses.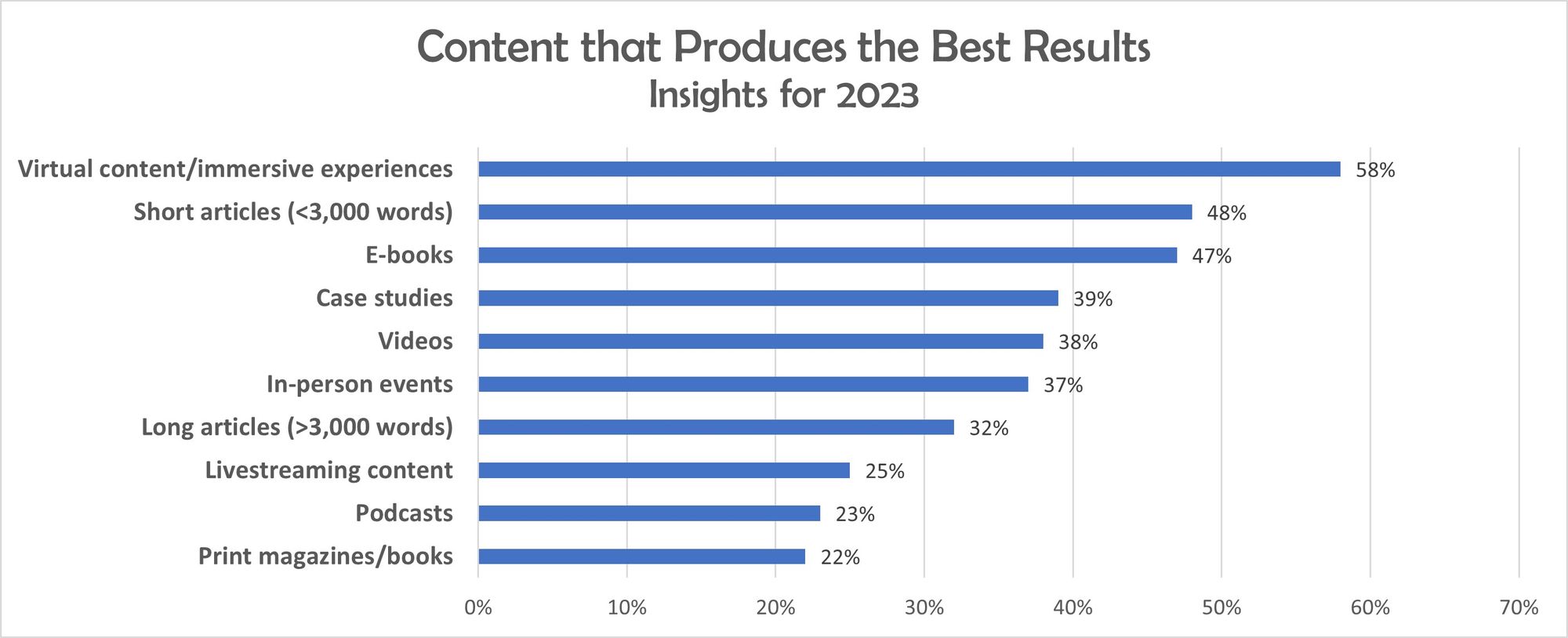 Okay, great! But does Google recognize immersive experiences as relevant, high-quality content?
YES! Google is very smart. It's SEO algorithm recognizes the immersive and informative nature of interactive content, identifying them as pieces of high-quality content.
Because of this, sites equipped with virtual tour technology enjoy enhanced visibility and increased chances of attracting organic traffic online (and real foot traffic on-site).
Furthermore, this type of content:
reduces bounce rates
increases click-through rates
increases user engagement rates (dwell time!)
When Google analytics see this, your site gets a boost in SEO.
Okay, enough theory. Let's see this in action.
When we search for "barber shop near me," Google presents us with three nearby business listings: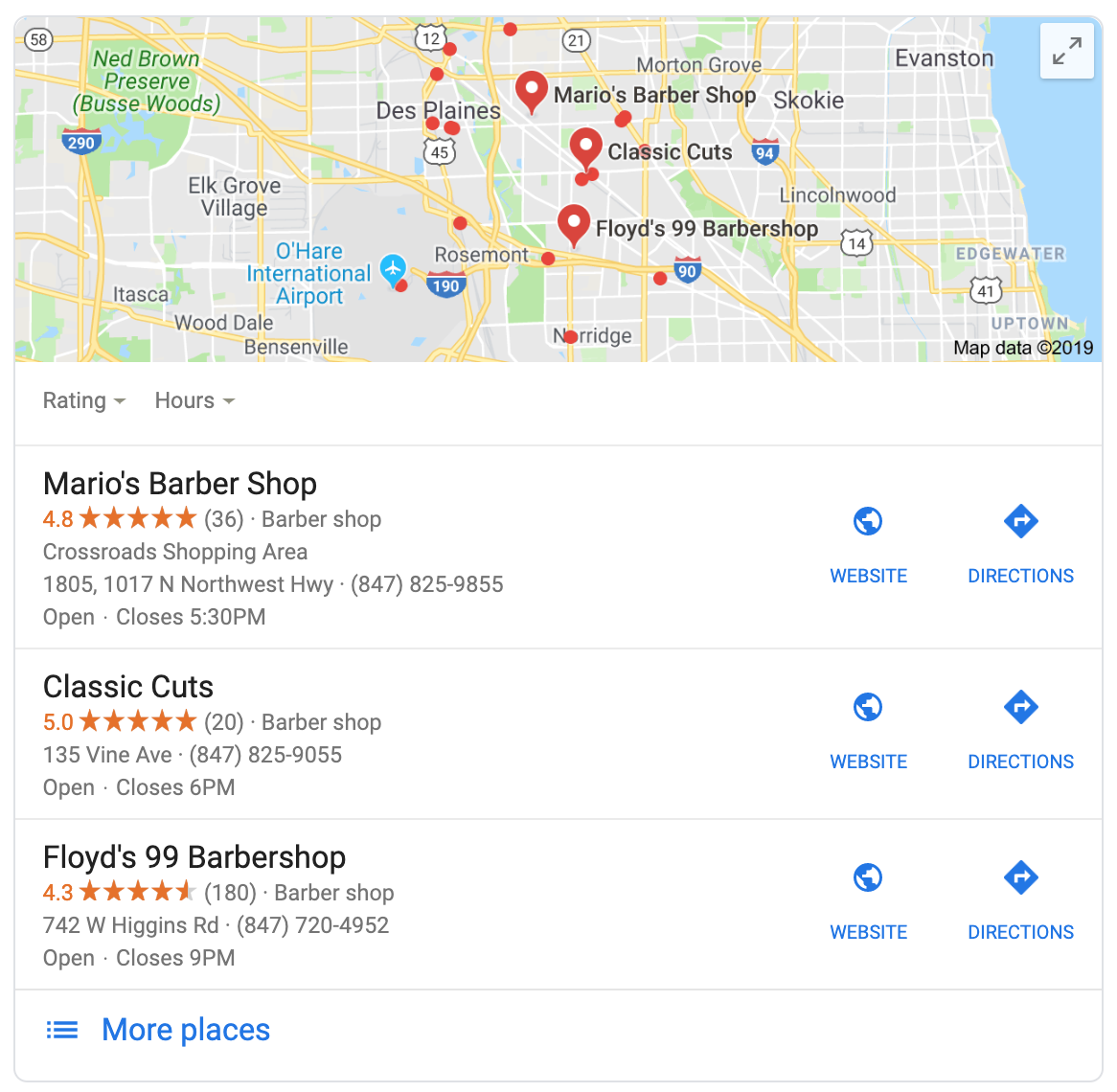 We're always told that the more reviews a Google Business Profile has, the higher it will rank, but we found that's not always true.
Despite Classic Cuts boasting a higher rank, Floyd's amassing more reviews, and Mario's being located further away, it's Mario's that defies the odds and reigns supreme in the realm of Google search results.
How, you may ask?
Well, Mario's has both Google photos and 360 photos. While the other two contenders settled for either photos or Street View, Mario's flaunts a 360-degree inside view that captivates users and entices them to click.
Mario's essentially gave everyone backstage passes to the haircutting extravaganza, and that kind of engagement is bound to give them a competitive edge.
Now, let's not get carried away and claim that Mario's Google virtual tour is the holy grail for dominating the Local Pack and outshining local competitors.
However, we're pretty confident it plays a role in their success.
By offering potential customers an immersive glimpse into their establishment, Mario's entices them to explore further and ultimately choose their shop.
So, while ranking factors are a puzzle with many pieces, Mario's crafty inclusion of a virtual tour certainly gives them an edge in the Google search arena.
Additional Benefits
1. Viral Potential
Imagine this: a food blogger finds an online listing for a new restaurant in town.
Even though it only had a few reviews, it was listed first in the search rankings. It happens to have high-quality photos AND a virtual tour.
He explores every nook and cranny, discovering it is ✨Instagram-worthy.✨
In addition to mouthwatering dishes, the stylish and visually appealing decor would create a perfect backdrop for his photos.
Not only does the blogger visit the restaurant and write a rave review, he's inspired to share the link to the restaurant's virtual tour on his external website and social platforms. (This is what we call backlinks and SEO sees those favorably, too.)
But it doesn't stop there. The contagious nature of this virtual tour sparks a domino effect.
Eager readers and friends of friends catch wind of the amazing venue, curious to see what the fuss is all about.
The cycle repeats, amplifying your brand's reach, and exposing it to a wider audience through social media platforms. This restaurant is going viral.
Now, we can't guarantee that this will happen to you, but we can confidently say that your business will reach people it wasn't reaching before.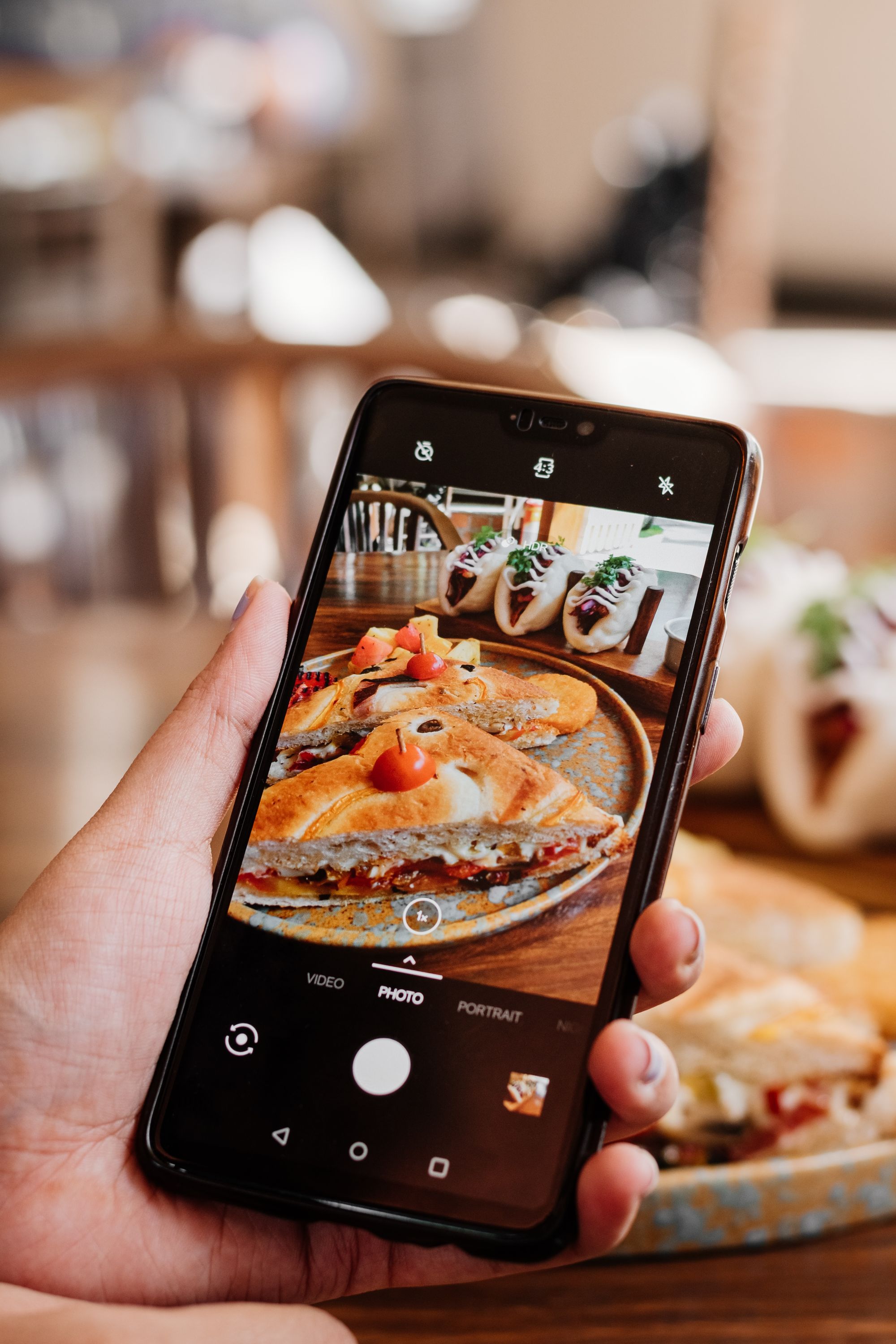 2. Return on Investment
Creating a virtual tour is a one-time investment. It's like planting a seed that continues to bear fruit long after it has been sown. Once you invest the time and resources into developing a high-quality virtual tour, you can unlock a plethora of long-term benefits for businesses.
Firstly, an online tour (using high-resolution panoramic images) acts as a sales representative that never stops showcasing your business to current and future customers.
These immersive experiences have an unlimited reach, accessible to anyone with an internet connection. They allow people from all corners of the world to step inside your establishment and experience its ambiance as if they were physically there.
This immersive experience not only grabs attention but also builds trust and confidence in your brand, increasing the likelihood of attracting and converting potential customers.
Moreover, a virtual tour has incredible staying power. Once it's created, it can be easily integrated into your website, social media platforms, and online directories, ensuring a consistent presence across various online channels.
This enhanced online visibility attracts more organic traffic to your website. As a result, your virtual tour becomes a valuable tool for expanding your brand's reach.
Final Thoughts
The significance of your business's online presence cannot be overstated.
It serves as the gateway to attracting and engaging with your target audience, building brand recognition, driving business growth, and helping you hit all your business goals.
We think incorporating 360-degree images into your SEO strategy is a recipe for success. But don't just take our word for it.
Here are the facts:
This revelation is truly significant, especially when you consider that numerous businesses still don't have both. There's a lot of opportunity here to outrank your competitors— don't miss out.
Remember dwelling time? Well, using a 360 tour in your digital marketing strategy is a powerful way to capture and maintain customer interest, ultimately increasing dwell time on your website and driving up your website's ranking in Google My Business results.
Satisfying customer needs and desires is the cornerstone of success. Why not give the people what they want?