360 Virtual Tour vs Video Walk-Through: Which One is Better?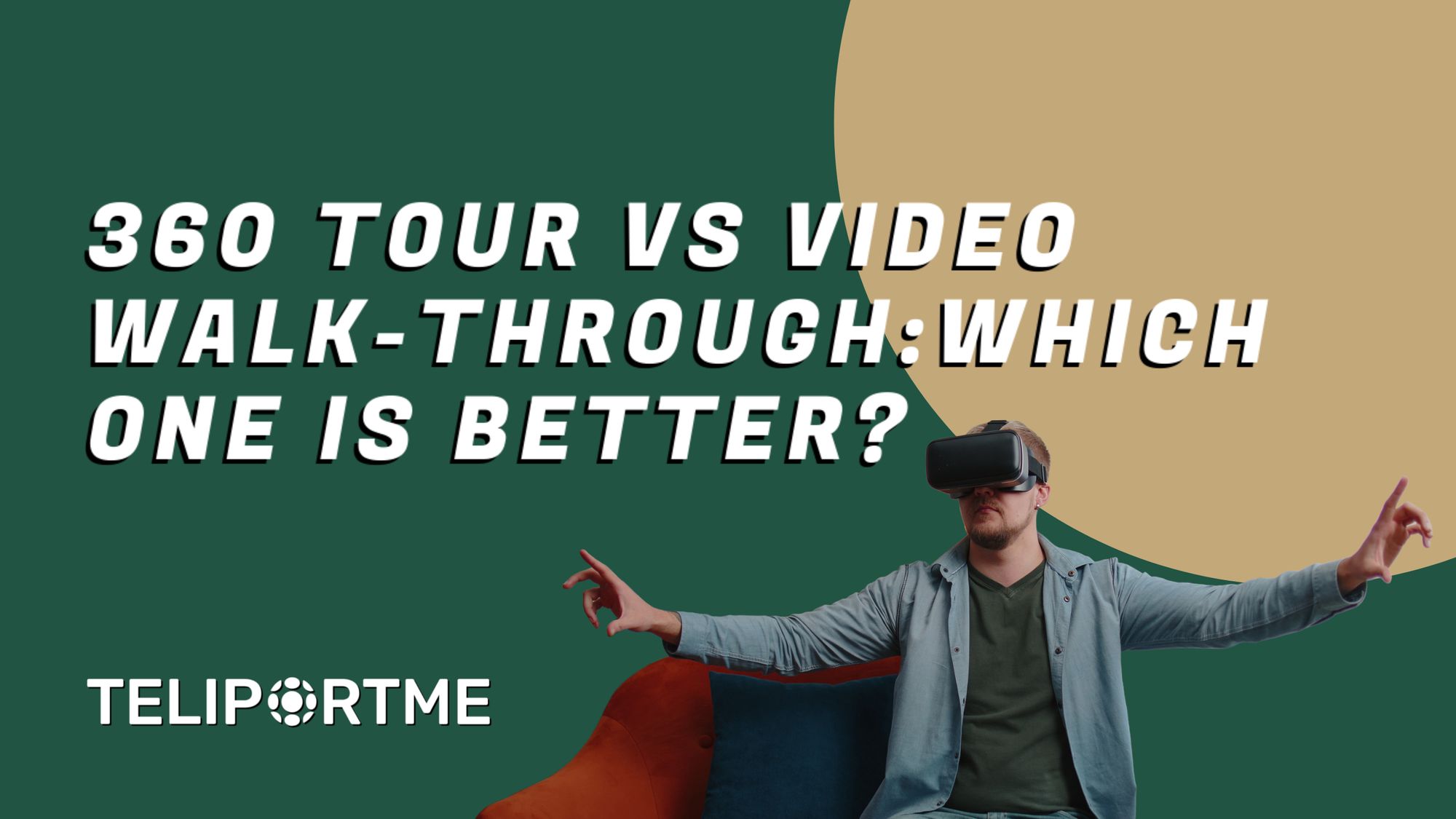 ---
Real estate agents have warmly embraced new technologies to simplify transactions for their clients. Gone are the days when 360° virtual tours were a simple addition to the real estate marketing arsenal, intended exclusively for dream properties. There was a time of confusion, when clients would ask for a virtual tour, only to be sent to a humble video.
But now, thanks to their accessibility, 360° virtual tours have become a must-have element of real estate marketing. Buyers and sellers are well aware of the differences between slideshows, virtual tours and video tours.
In this blog we will take a look at these two marketing strategies, detailing their benefits to help you choose the best option for your real estate agency.
Index:
What are 360° virtual tours?
What are video tours?
Which is best for you?
Getting started with 360 tours
What are 360° virtual tours?
A 360 tour is a series of panoramic images captured with a 360 camera and edited to create a virtual experience. Virtual tours provide an interactive experience because viewers can click on specific areas and look at them from particular angles. 360 tours also allow the viewer to zoom in, quickly identifying intricate details that are not possible in video tours.
Benefits of virtual tours
There are several reasons why buyers and sellers in the real estate market prefer virtual tours to video tours.
360 tours provide immersion:
3D tours make users feel as if they are inside the house, walking through it. They make it much easier to get a feel for the property and decide whether to view it in person.
The immersive aspect of the tours comes from the 360° camera required for the task. Even the best cameras used in a video tour lack this technological feature, a deficiency that prevents them from catching up with this crucial capability to make videos immersive.
Virtual tours are self-guided:
A significant difference between virtual tours and video tours is that virtual tours are self-guided and interactive. They allow viewers to choose their real estate adventure, an element that provides self-direction and control. When buyers have this freedom, they have no reason to switch to video tours that are somewhat limiting.
You can host virtual tours but not video tours:
Virtual tours, unlike video tours, can be arranged, which was one of the first breakthroughs in the prop technology revolution. In the past, agents considered virtual staging to be an infringement of real estate marketing until they realised how well it works to meet buyers' needs. The approach is also cost-effective compared to physically staging a property.
Research shows that virtual staging:
Allows agents to sell homes they stage 75% faster than those they do not stage.
Increases the chances of selling a home for the asking price or more by 85%.
Allows real estate agents to offer buyers different looks for the same space.
Eliminates the feeling of emptiness that emanates from most unfurnished listings.
💡
Opting for 360° virtual tours reduces the potential for marketers and their clients to reap huge benefits.
Virtual tours do not depend on a long attention span
360° virtual tours have a different layout than video tours. The video experience is linear; it begins and ends when the camera operator and video editor indicate it should. If a shopper is interested in seeing the bathroom, they must wait for the photographer to take them there. The other alternative is to fast-forward the video to locate the bathroom. Doing this provides zero interactivity, which can be problematic in this age of shrinking viewer attention spans.
360 tours put control in the hands of the viewer, allowing them to explore the property at their leisure. Everything happens within their time frame and convenience. Tours engage the viewer in exploration, unlike videos that leave them wondering what other videos they might be watching.
Virtual tours are affordable
Many are surprised by how affordable a 360° virtual tour is. Typically, a 5,000-square-foot home can be completed for less than $400 USD, a one-time fee. A business can add a Google Virtual Tour to its Google Business listing for less than $500. About a third of the cost of making a professional video.
Of course, you can save money by making a video yourself on a smartphone. Unfortunately, they usually look unprofessional. Defeating the purpose.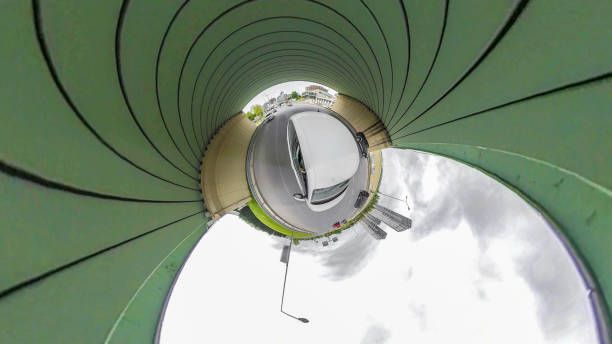 What are video tours?
Video tours are short videos of the key elements of a property. Someone walks through each room, recording the videos. The idea is to provide additional context to the design of the house beyond what the images can provide. Unlike virtual tours, a video tour has minimal editing and the filming is often done on a mobile phone.
The most immediate benefit of video tours, primarily for the marketer, is that they are quick to create. They also do not attract a substantial upfront investment, as all you need is a mobile phone with high-quality video capability, unlike virtual tours, which require single cameras. With basic editing skills, it's easy to add a logo to the video, some music and a voiceover in the background.
Which is best for you?

When deciding whether to use 3D tours or video tours for your needs, remember that there are no right or wrong choices. The decision depends largely on what you want to achieve, as both marketing strategies have the following benefits:
They reduce the number of unnecessary viewings by providing more information about the layout of the property.
They increase a buyer's interest in listings, thus generating more leads.
Increase listing engagement and encourage more clicks to your site.
They are easy to share on social media, which extends your reach to potential buyers.
Your budget, potential buyer and type of property in question are the crucial factors in helping you make the final decision. Video tours are a great option if you want to publish marketing materials quickly and easily. They provide additional content to the home when done professionally.
💡
3D tours may be a better option if you want a more engaging, state-of-the-art marketing and sales tool. If the large property has many rooms, you can particularly benefit from virtual tours.
Getting started with 360 tours
Once you use 360° virtual tours to market your listings, you'll want them to be professionally done to get the greatest return on investment. TeliportMe was born in 2010 with a lofty goal - to help create the world's first crowdsourced Streetview and is currently being used by more than 25,000+ small businesses all over the world.
In the recent past, homes sold like hotcakes and the speed factor was not as important. Now, with rising mortgage rates and stagnant markets, it is becoming a key factor. So why do listings that include a 360 tour sell for more? It's quite simple. The more people you can get to see the home, the more likely you are to find a buyer willing to pay a higher price.
Contact us today to schedule a free consultation, even if you're not sure which option to choose.
Elevate your Agency strategy
Start an Unlimited Free Trial with TeliportMe Virtual Tour Software
Start Free Trial