5 Best Practices for an Engaging Virtual Experience
Get expert tips to captivate your audience and create immersive virtual tours that stand out Even if you're a seasoned pro, you may be wondering what you can do to maximize engagement for your virtual tour.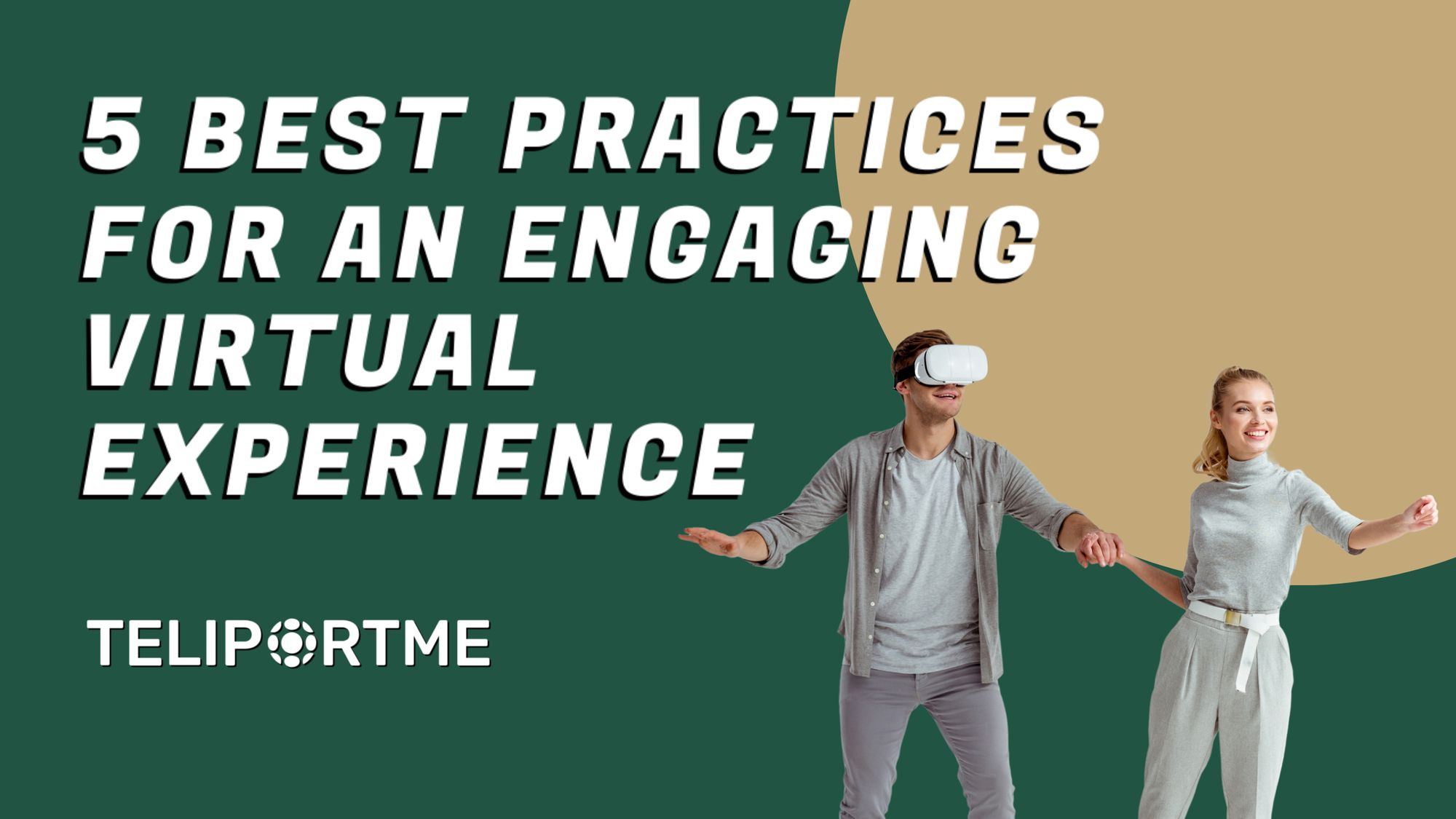 ---
In 2023 when virtual experiences have become the new norm, 3D tours have gained immense popularity as a powerful tool for showcasing a wide range of spaces and products. Whether you're a butcher, a baker, or a candlestick maker, you probably already know that a virtual tour can do wonders for just about any business. But making an engaging virtual tour takes more than just a camera and some software. Even if you're a seasoned pro, you may be wondering what you can do to maximize engagement for your virtual tour.
In this blog post, I'll share 5 best practices for creating engaging  360 tours that leave a lasting impression. So, let's dive into the world of virtual tours and discover the secrets to creating truly memorable experiences!
Index:
Planning and Capturing High-Quality Images
Adding a Touch of Interactivity
Optimizing for Different Devices
Promoting and Sharing Your Virtual Tour
Measuring and Analyzing Performance
Planning and Capturing High-Quality Images
The planning phase is a critical step in creating a successful virtual tour, but it all starts with the crucial planning phase. First, take a moment to pinpoint the areas or attractions that you want to highlight in your tour - be it stunning rooms, top-notch amenities, or exciting features.
After that, sketch out the flow of your virtual journey, ensuring that users can easily navigate through the space and follow a logical path. With a well-planned virtual tour, you're on your way to a successful VR experience!
When it comes to capturing 360 images for your 3D tour, the lens is your window to the world. So, it's essential to arm yourself with a high-resolution camera or a 360-degree camera that can snap crystal-clear pictures from every angle.
Keep an eye out for lighting, too; you'll want to illuminate your shots with vibrant, eye-catching brightness that'll leave your viewers spellbound. Nothing turns people off more than blurry or distorted visuals, so make sure you steer clear of those. And if you're feeling like you need some extra help, consider enlisting the services of a professional photographer or a virtual tour provider who knows how to capture jaw-dropping, high-quality images for your 3D virtual tour.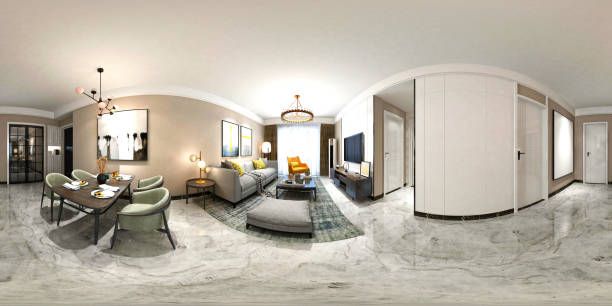 Adding a Touch of Interactivity
To elevate the engagement levels, spice things up by incorporating hotspots or intriguing points of interest within your virtual tour, giving users the chance to explore further by clicking to access supplementary information, captivating images, enticing videos, insightful PDFs, and other interactive content.
Picture this: Imagine highlighting the fascinating history of a building, sharing secret tidbits about specific rooms, or providing links to relevant websites or resources.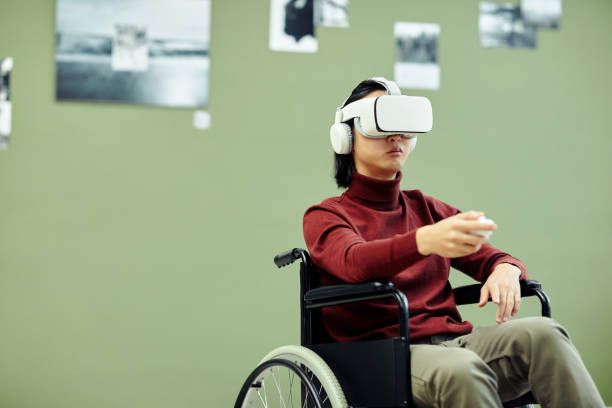 You can also incorporate interactive floor plans, map views, 3D dollhouses, virtual hosts or navigation tools that allow users to move from one area to another easily. This can help users understand the layout and flow of the space, making it more intuitive and enjoyable to explore.
Here are a few simple ways to increase engagement on your virtual tour:
Add text
Adding text is a super simple (and too often overlooked) way to engage and convey information to potential customers. If you were a real estate agent, for example–you could give potential home buyers ideas for what each room could be used for, add square footage, or share additional information about the area around the property.
You could consider adding customer testimonials to build credibility with your target audience. Or details about the history of the space. The possibilities are really endless when it comes to the amount of text you can add to your virtual tour, but it's best to keep your entries short.
Consider incorporating high-rank keywords for 360 tours in your marketing efforts to improve search engine optimization (SEO) and increase visibility in search results. Collaborate with relevant partners, influencers, or industry websites to share your virtual tour with their audience, which can significantly expand your reach.
Add audio
Audio can help set the mood for your virtual tour. Adding background music or ambient sounds can create a calming or exciting atmosphere depending on the type of tour.
Audio can also make virtual tours more accessible for people who have difficulty reading or processing visual information. By adding narration or voiceovers, you can make the tour more inclusive and accessible to a wider audience.
Add interactive hotspots
It can be difficult for people to envision what they could do with an empty space. And if potential customers look at an empty space and feel uninspired, they'll move on. For example, a virtual tour of an event venue could include hotspots of photos or videos of past events like engagement parties, wedding receptions, and baby showers.
Your viewers will be able to see how others have arranged banquet tables, where they could position a band or DJ, and how the dance floor looked. This may spark ideas for your customers and get them to see your space in a new light.
Check out the video below for more ideas on how to use hotspots in your virtual tour.
Use magic embed
Magic embed allows you to position a picture or video inside your virtual tour without the use of a clickable hotspot. That means that your virtual tour can display this content without the need for a viewer to open it. Imagine your viewer opens up your virtual tour and the television in the background is playing relevant content.
*Currently, only TeliportMe offers this feature. To learn how to use magic Embed, check out this article.
Optimizing for Different Devices
With virtual tours being accessed on various devices, it's crucial to optimize your virtual tour to ensure a seamless experience across different platforms. Your virtual tour should be responsive and accessible on desktop computers, laptops, tablets, and mobile devices. Test your virtual tour after editing on different devices and browsers to ensure it loads quickly, displays correctly, and functions smoothly.
Explore the potential of using Teliportme and other cutting-edge software technologies that effortlessly sync with any device and browser, to guarantee a seamless and hassle-free virtual tour experience.
Promoting and Sharing Your Virtual Tour
After editing a 360 tour is not enough; you need to actively promote and share it to reach your target audience around the world. Start by integrating  3D virtual tourS into your website or landing page, making it easily accessible. Use social media platforms, email newsletters, and online directories to promote your virtual tour and reach a wider audience.
Measuring and Analyzing Performance
Take a closer look at the data for each period, searching for potential areas of improvement to elevate the virtual tour experience. Perhaps users are losing interest in certain sections, in which case you could spice things up with more interactive features or enhance the visual aesthetics. If users are leaving the tour prematurely, it might be necessary to optimize the flow or add more stimulating content to keep them intrigued.
Are you ready to create an engaging virtual tour that leaves a lasting impression?
Elevate your Marketing
Start a Free trial with TeliportMe Virtual Tour Software
Start Free Trial